NumBots
Hi Class 4,
I want to tell you about an exciting new maths game that you can use.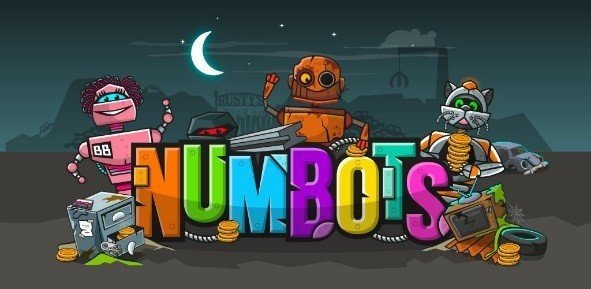 It's called NumBots and is made by the same people who gave us the fantastic TTRockstars game. In fact, you use the same login in details to get on the site so it should be easy to remember. You get to design your own robot and as you answer questions correctly, you get coins and trophies and move up levels (a little bit like Angry Birds) and choose different body parts as you upgrade your robot.
If you've misplaced your login details for TTRockstars, please email me at dreen.williams@kirkbyce.co.uk and I will sort it for you so you can get straight on with learning and having fun at the same time!
NumBots App
There is a FREE app your parents can download from Apple Store and on Google Play Store so you can play NumBots on mobile devices and tablets. Alternatively if you're playing on a PC or laptop, visit https://play.numbots.com/.
Get in the Habit – Little and Often
In order to get the best out of NumBots, you should be playing NumBots regularly. Play in Story mode for short bursts, so we recommend 5 minutes each day. Little and often is key.
Game Types
Story Mode – play here to practise key skills and get better at your number bonds and calculations. Story Mode is set out as a series of 18 Stages (Rust, Tin, Iron etc and ending in Diamond) and containing levels, a bit like Angry Birds. Rust is the first Stage and level 1 is unlocked, so this is the place for everyone to start. To unlock the next level, you need to earn two stars by showing how well you've understood it. The more accurate and faster your answers are, the more stars and coins you'll get.
Challenge Mode – play here to get quicker at recalling key facts. You will get better at doing things like number bonds to 10, doubling small numbers or adding & taking away in your head. You will be working against the clock! There are 20 challenge levels and only the first is unlocked to begin with. You will be answering quick-fire questions to test your skill set and earn gold coins and trophies.
Baseline
There is no need to do baseline on NumBots like we had to do on TTRockstars, so that means you can start having fun straight away.
Enjoy
Love Mrs Williams
Click here to see a video clip about NumBots