Phonics
Ever fancied teaching a monster to read? Sounds fun, doesn't it?
Use this superb site "Teach Your Monster to Read" to practise your phonics and get loads better at reading.
And help your monster to read, of course! And have fun too!
Watch this video to see just how much fun it is:
Teach Your Monster to Read Trailer from Teach Your Monster to Read on Vimeo.
Or try Phonics Play for fantastic activities which practise all KS1 sounds which should have been taught before school was shut.

https://new.phonicsplay.co.uk/
username: march20
password: home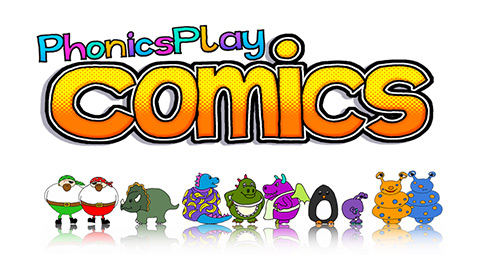 Check out https://www.phonicsplaycomics.co.uk/index.html for decodable reading comics.
PhonicsPlay comics are short (2 sides of A4), simple, silly comics that can be used to help children apply the skills that they have learned in daily phonics sessions. They follow the learning sequence from the Letters and Sounds document and feature some characters that many children will be familiar with from www.phonicsplay.co.uk alongside some brand new characters. The comics can be printed out as pdfs or simply viewed online. They should be viewable on most devices but will obviously be easier for children to read (without having to do too much zooming and scrolling) on larger screens
Please make sure you are using the correct way to say the letter sounds.
Watch this video to help: