Class 4: Blog items
Class 4 Catch Up 25th May 2020 READING DEN CHALLENGE
Date: 25th May 2020 @ 8:48am
Hi Class 4,
It's

So as it's the start of half term today, I thought it would be good to let you have a week off from Home Learning and it would be nice to share with you some fun activities instead.
You can have fun playing TTRockstars. Challenge me or your friends to Rockslams.
I'm sorry to say but last week, Class 4 lost both of their tournaments to Class 5 and Class 6. We can do better than this, Class 4!!!!!!!! Try to play a little each day and notch up those points. Well done to Trent Ferguson though.
I'd love it if you could carry on reading over half term. Hopefully, it's something that you enjoy doing anyway but I've set you a little challenge to do over Whit:
Make a den and read stories!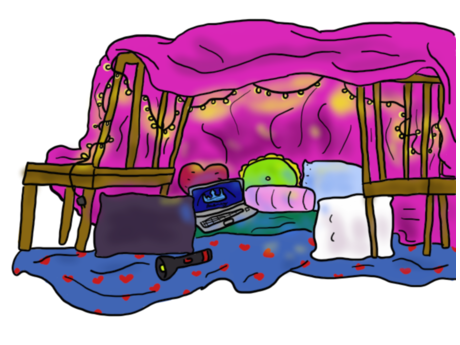 Try and find some unusual places to enjoy your books and have a go at designing and creating a reading den. Get creative and get your family onboard to help you to see what you can construct! Find tables and chairs, boxes, tenting materials, rugs, cushions, blankets, sheets and snacks. Do you need a torch or some fairy lights? Stuffed animals and pyjamas are welcome! And books obviously.
Send photos of your finished work and you reading inside it to me at dreen.williams@kirkbyce.co.uk and I'll upload them to our Class Page for you. There will be a prize for the photo that shows the best reading den.
I would also like you to complete the attached mindfulness colouring riddle. Your challenge is to colour in the page and make sure you NEVER have the same two colours next to each other! It requires thought and time to complete! Send a photo of your completed challenge to dreen.williams@kirkbyce.co.uk .
Hopefully the weather will be good so you can enjoy being outside and playing in the garden. You may even decide to make your den outside.
We should have been going on holiday to the Lakes today but sadly, we can't go. Instead, I'm hoping to get some decorating done this week. I know where I'd rather be though.
I hope you all have a lovely half term and get to do some different activities this week. Enjoy your den.
Love Mrs Williams xx
Here's some ideas to get you started but I think you can do loads better than this. I can't wait to see your photos!!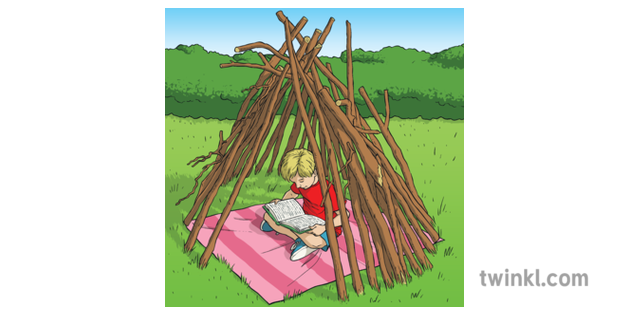 Class 4 Catch Up 17th May 2020
Date: 17th May 2020 @ 11:27pm
Hi Class 4,
Well, another week has gone by and I'm wondering how you are all getting on. Has anyone had a birthday or lost a tooth? Or maybe you've got better at telling the time or making a cup of tea? Please tell me anything new you've learnt or mastered recently. If you have done something that you are proud of, you can email me a photo or scan to dreen.williams@kirkbyce.co.uk.
Remember we are all good at different things and showing perseverance when trying new things is really important. Think about how you feel when you have to try really hard at something and how pleased you are when you've achieved it. Are you trying hard with your home learning?
Here's a little song by Olaf from Frozen I'd like you to listen to:
We do miss you all and hope it's not too long before we're all back together in school.
So, what have I been up to this week? We've played some family games over the weekend and Charlotte, our youngest daughter, organised a family quiz night for us on Saturday which was great fun. We played a round called "Who said this in the family group chat?" and Charlotte put the messages on the TV for us to see. It was very funny because there were lots of typos in the messages that she'd chosen and they didn't make sense at all and looked like a load of gobbledygook.
If I'm being honest though, I've been a bit bored this week and I'm really missing my dad but I guess that it is OK to feel like that now and then. We're only human and it's natural to feel a bit grumpy at times. We need to be in touch with our feelings and if any of you are feeling a bit fed up, it's important to talk about how you're feeling so please talk to someone. I'm also missing school and all of you too and I can't wait to see you all again and see how much you have grown. I bet some of you will be taller than me now!!
For this week's Home Learning, I've set you some work on fractions and given you an activity booklet for English. I hope you enjoy them. Remember to check out our Home Learning page and Class gallery page.
One last thing: I have set up TTRockstars class tournaments with Class 5 and Class 6.
At the moment, we are beating Class 5
but losing to Class 6
. I need you ALL to login to TTRockstars and put that straight!!!! We don't want to lose to Class 6 do we? Email me if you've misplaced your login details and I'll send you them out.
Have a lovely week.
Take care and keep washing those hands!!
Love
Mrs Williams xx
Date: 11th May 2020 @ 12:14am
Hi Class 4,
How has your week been? Did you get to celebrate VE Day in any way? My road had a "stay at home street party" and we all kept metres away from each other so we were quite safe. It was lovely to see all of my neighbours though and we had 40s music playing in the background. My friends had ordered us a surprise afternoon tea to have on VE Day but unfortunately, it didn't come in time so we were very hungry by the time we actually got to eat it!!
There is an old lady who loves in my road whose husband had been awarded the Legion d'honneur (The Legion of Honour) medal. It's the French equivalent of the The Victoria Cross so it's a very, very special medal indeed. It's the highest French order of merit that can be given to recognise how brave someone was during the war. She took great pride in showing us it and the rest of his war medals too.
We had a lovely time and we ended up sitting out in the sun in the middle of our road. It's not something we'd normally do but I'm glad we did it.
We all went back outside just after 9.00pm and sang "We'll Meet Again" by Vera Lyn. Elsie (our elderly neighbour) even did a little solo of "Blue Birds over the White Cliffs of Dover". She's 88 and she did so well. I'll try and upload a video of her singing.
I hope you enjoy finding out about Florence Nightingale this week for your home learning. Mary Seacole was another nurse from that time too. What can you find out about her? Click here to see the rest of your Home Learning activities
Here's hoping you all have a lovely week this week. The weather is not going to be as warm as last week so no sunbathing this week.It's going to be quite cold!!! You will have to do more indoor activities like reading, being creative, baking etc. Please email me and let me know how you're getting on at dreen.williams@kirkbyce.co.uk . Send me any photos of you doing activities and I'll upload them to our class gallery page. We're getting quite a gallery now so check it out and see what your friends have been uo to.
Can you see how much my hair has grown? It looks like my curls are coming back. But it's come back grey!!!!!!! Do you think I should dye it or leave it grey?
Take care.
Love Mrs Williams xx
Date: 4th May 2020 @ 9:12am
Hi Class 4,
Or rather…
Today is Star Wars day and people who follow it greet each other with this phrase on May the 4th. They would normally say "May the Force be with you" but today they can say "May the Fourth be with you". Do you get it?
It's also Mr Williams' birthday today. I won't tell you how old he is but I will say we'd need a lot of candles (had I been able to get some!!) on his cake. This is our 1st family birthday since lockdown. It's a bit strange not being able to go out for a meal to celebrate or even to go out and buy a birthday card. Instead, I've made a card for my husband. I hope he likes it. I wonder how many of you from Class 4 have had a birthday whilst we've been off. Who is now 8 or 9?
It's nice to see that the weather is getting a bit better again. I've been sitting in the garden doing my school work outside as it is much nicer than being cooped up in the house. Last week, while I was outside though, I swallowed a fly!!!!!! Don't read the next bit if you're squeamish… I then threw up everywhere! Out came the fly and out came my tomato and red pepper soup. It was everywhere. Not a pretty sight, I can tell you!!
You can start reading again now.
Anyway, how are you diddling? Did you manage to do the lovely work on Captain Tom? How amazing is he and his achievement? Did you enjoy doing your time capsule work last week? I bet you did. Feel free to carry on with that if you'd like and if you've got some spare time. I know the school packs had a lot of lovely colouring and creative work you could do and I hope you got to have a good bash at them. And remember, I gave you some extra time capsule sheets to do if you wanted to do even more on it.
This week, I've set you some work on VE Day. Check out our class page on Home Learning for more information.
I've helped organise a "stay at home street party" for all the people in my road to celebrate VE Day next Friday. It won't look like this though.
We're going to wear red, white and blue clothes and also decorate our houses with red, white and blue balloons and bunting. All my neighbours will be having a picnic in their front garden so we'll still be keeping our distance and staying safe. I wonder if you could do something similar. Look at the Wartime recipe book I sent you in your Home Learning pack for this week and please ask your parents to help you. We're going to play wartime music and songs from the 40s too and then, to finish our celebrations, we're all going to sing a very famous song from the war called "We'll Meet Again" by Vera Lyn. Have you heard of it? It's quite a good song to sing for the times we're going through now.
I'd love to hear how you're getting on so please drop me a line at dreen.williams@kirkbyce.co.uk as it'll put a big smile on my face. Try and take photos of any VE Day celebrations you're involved in and send them to me so I can put them up on our class page gallery.
I'm off to have a piece of birthday cake now for my breakfast (shh!) so catch you later.
Be good and know that I'm thinking of you while I'm singing this song:
We'll meet again,
Don't know where,
Don't know when
But I know we'll meet again some sunny day

Keep smiling through,
Just like you always do
'Til the blue skies drive the dark clouds far away

So will you please say "Hello"
To the folks that I know?
Tell them I won't be long
They'll be happy to know
That as you saw me go
I was singing this song

We'll meet again,
Don't know where,
Don't know when
But I know we'll meet again some sunny day

We'll meet again,
Don't know where
Don't know when.
But I know we'll meet again some sunny day.

Keep smiling through
Just like you always do,
'Til the blue skies drive the dark clouds far away

So will you please say "Hello"
To the folks that I know?
Tell them I won't be long.
They'll be happy to know
That as you saw me go,
I was singin' this song.

We'll meet again,
Don't know where,
Don't know when
But I know we'll meet again some sunny day
Love
Mrs Williams xx
Date: 26th Apr 2020 @ 10:39pm
Hi Class 4,
How are you all doing? Busy and happy, I hope. I think about you every day and hope you're all being good for your family.
Hasn't the weather been lovely this week? I managed to sit out in my garden for a bit but I've gone a bit blotchy! I had loads of sun cream on but I've reacted to it. Did you get to play out in your garden? Are you lucky enough to have a paddling pool? My girls are 25 and 22 and they want me to buy a paddling pool for them. Do you think I should? I've also been playing my saxophone this week so it's been a bit noisy in my house.
This week, we are giving you a bit of a break with daily Maths and English lessons. We still expect you to complete one piece of Maths and English this week and you can download it from our class page. As a one-off though, we have set you some work to do in your COVID pack that was delivered to your house. Choose which activities you would like to do first. You could even get other people at home to help you. Keep up with your diaries and enjoy making a time capsule.
So, starting this week, Monday 27th April, School would like you to make your own Covid-19 time capsule to document what life was like during these times. As you know, we are currently living through what will become a major time in history. People will talk about this pandemic in years to come and will want to know what it was like to live through it.
A Time Capsule?? What's that??
A time capsule is a great way to preserve this piece of history. You fill it with lots of information about yourself and your family. You can then put this time capsule somewhere safe to be found at a later date, usually people bury their time capsules in their garden and many years later they are dug up by people who are not even part of your family. You can include things that have already happened by writing diary entries and there are lots of other ways to document. The things people are most interested in finding out from your time capsule are the facts of what happened during these times and how you feel about these happenings. Or you could just keep it safe in a file somewhere.
Click here to see more ideas to help you decide what to put in yours.
I was really glad to hear some of you have downloaded the NumBots app and have enjoyed playing it. Keep at it. Just 5 minutes every day would be great.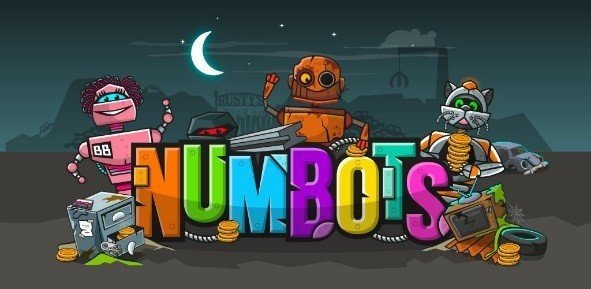 I've had a few TTRockstars challenges off you and it's keeping me on my toes!! Who else is brave enough to challenge Dina Pigpen to a Rockslam? Go ahead if you want to eat my dust!!
I've had a few emails off some of you this week and it really made me smile to see what you have been up to. It was lovely to see all the different things you and your family have been involved in. I'd love to hear from more of you though. Please email me at dreen.williams@kirkbyce.co.uk and I'll upload any pictures you send. Remember, we have a film competition on too so get someone to help you and lights, camera, action!!
I can't wait to hear your news and see your films.
Also, don't forget to keep active, keep reading and make the most of your time together. You've all been amazing at the way you've adapted to a new way of learning. We're all super proud of you. Keep up the hard work, Class 4!!
See you soon
Love
Mrs Williams
Date: 20th Apr 2020 @ 11:23am
Hi Class 4,
I hope you are safe and well.
It seems like AGES since we were all in class. In fact, if you're reading this blog today (Monday 20th April), you have been off school for 4 weeks!! I hope you have found lots of interesting things to do and have enjoyed having some extra time to spend with your family.
I have some exciting news. We have made our very own KCE film. You should be able to find it on our school page. It's really good and I think I deserve an Oscar!! So, get some popcorn, put your feet up and be amazed at the premier.
We did really well with our film due to Miss Hindmarsh's excellent editing skills and we all really enjoyed making it. I think you could do better though. So, think about what you can do and have a go at making your own short films showing a small part of your daily life. Please email them to me at dreen.williams@kirkbyce.co.uk and I'll upload it and see what magic we can create.
Another physical challenge has been set by Mr Mawson and Knowsley School Sport Partnership Challenges. Please have a go at spelling your name using the Alphabet Workout and email your videos at dreen.williams@kirkbyce.co.uk or send your efforts to the school's special twitter account, KCEStaySafe. Challenge your parents to have a go too. I had a go at the bunny jump one and nearly collapsed after doing it. Mr Mawson and Mrs Dwyer made it look really easy but, believe me, it was so much harder than it looked.
Our Easter break would now be over and you would have been returning to school today for your last term in Class 4. The girls would have been showing off their new summer dresses and lovely white shoes and the boys would be showing off their polo shirts and their knobbly knees in their school shorts.
I think it would be good if we think of this term as a bit of a fresh start with our home learning. School has put together a suggested daily timetable for you and I think it would be good to follow it. It may help you to structure your day and keep you busy. You could even set alarms on your phone like I do in class to remind you when it's time to move on to the next activity.
I'm also uploading a daily Lego Challenge that I think you'll love to do. I wish I still had my Lego as I'd love to complete some of the challenges. If you don't have Lego, I hope you can find some other creative activity instead. Do some drawing, painting or pretend you're on Master Chef or The Great British Bake-off.
If you can, follow the suggested timetable and complete a piece of Maths and English each day. I will upload the work you need to do for the whole week on to our page and then it's up to you to do it each day. I've emailed the work to your parents too so no excuses! School will be distributing COVID work packs directly to your home which will have some extra bits and bobs in for you to have a go at. I hope you find them most useful.
Two things I would really like you to do whilst you're not in school:
READING

. Please read twice a day for 20 mins. There is plenty of free online material. E.g. Readon and Oxford Owl so make the most of all these lovely free resources we have at the moment.

TIMES TABLES

. Practise, practise, practise. I gave you all login details for TTRockstars which is the best times tables game I have ever seen. This will be part of your daily activities and by using it daily, you will get so much better at your times tables. Use "Garage" mode to get a good training that will help you learn ALL of the facts. Play "Studio" mode when you feel ready to enter the speed challenges and get your name on the leader board. You can challenge your friends or teachers to a 1-1 on "Rockslam". And remember, when you've got loads of coins, you get to buy the best outfits at the shop. Check me out:
Dina Pigpen
Email me if you have misplaced your login details and I will reset it for you.

I've never written a blog before all this Coronavirus thing happened. I wonder if you've ever written one before or could you start one? It would be lovely to see some of you having a go at writing your own blogs.
If you would like to get in touch, email me on dreen.williams@kirkbyce.co.uk and I will be delighted to hear what you and your family have been getting up to. Please send any pictures to this email address and I can upload them to our class page.

Take care.
Love

Mrs Williams xx
AKA Dina Pigpen
Date: 12th Apr 2020 @ 7:17am
Happy Easter, Class 4